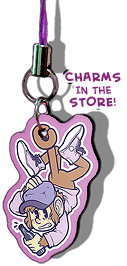 Recent Pages:
04/17/2013 - Page 145
04/17/2013 - Page 144
04/17/2013 - Page 143
04/17/2013 - Page 142
01/31/2013 - Page 141
01/31/2013 - Page 140
01/31/2013 - Page 139
01/31/2013 - Page 138
01/31/2013 - Page 137
01/31/2013 - Page 136
01/31/2013 - Page 135
01/31/2013 - Page 134
01/31/2013 - Page 133

Click to read newest update:
PAGE 142-145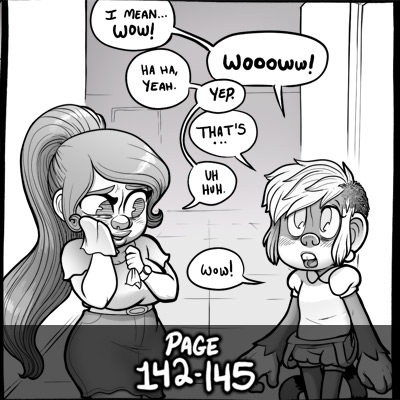 First Page • Last Page
Beginning of Latest Chapter

CONVENTIONS
STAPLE!
March 2-3 in Austin at the Marchesa Hall and Theater.
Stumptown Comics Fest
April 27-28 in Portland at the Oregon Convention Center.
NEW - Comicpalooza
May 24-26 in Houston, TX at the George R. Brown Convention Center.
ConnectiCon
July 12-14 in Hartford, CT at the Connecticut Convention Center.
Small Press Expo (SPX)
September 14-15 in North Bethesda, MD at the Bethesda North Marriott Hotel & Conference Center.
TENTATIVE:
Alternative Press Expo (APE)
October 12-13 in San Francisco at the Concourse Exhibition Center.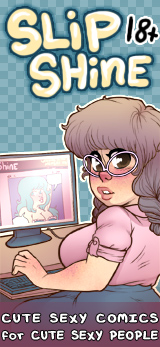 Featuring Comics
by Amanda Lafrenais
17 April
As you may be able to tell, the site has been redesigned and I'm updating, though a little differently! From here on out I'm doing 2-3 multiple-page updates a month, which is part of the reason the site got redesigned. Clicking the thumbnail image above will take you to the first of the new set of pages -- for example, 4 pages were uploaded today: 142,143, 144 and 145. The preview image will take you to 142, so you can read them in order. I'll have more updates soon, and the site still needs some work, but I'm happy to be posting updates! ...
---